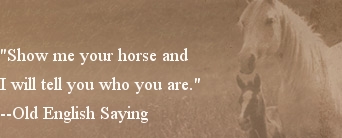 Tom and Sharon started Raynor's Hilltop Farm by offering our hearts and knowledge to the horses and local horse owners in the nearby communities. 

Sharon's love for horses has transformed into helping rescue many and putting them into a riding programs or finding them loving homes!  

Tom does equine dental and farrier work and is very good about making sure our four-legged beauties hooves and teeth are in a GREAT shape, although he is no longer in business due to back problems he stills takes care of our beauties here at the farm along with our great farrier, Mary McKee and dentist, Pat Bard!  

 Contact Us: 

We're located at

312 Fairview Road, Gore, VA 22637-1912

raynorshilltopfarm@gmail.com Phone: (540) 336-4070Hours for Visitors:Monday - Saturday 10:00 AM - 5:00 PMSunday - CLOSED so all can WORSHIP!