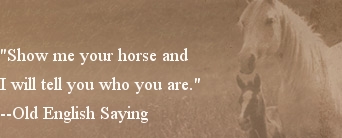 Sharon started Raynor's Hilltop Farm by offering her heart and knowledge to the horses and local horse owners in the nearby communities in 1989 in NY. She moved with her family and started the horse business in VA in 2002.

Sharon's love for horses has transformed into helping rescue many and putting them into a riding programs or finding them loving homes!  Sharon instructs other riding instructors and helps horse owners using natural horsemanship techniques.

Tom is retired equine dentist and farrier. Tom is a Civil Engineer at a local steel company. Thomas, their son, is a college student. 

 Contact Us: 

Phone: (540) 336-4070

312 Fairview Road, Gore, VA 22637-1912